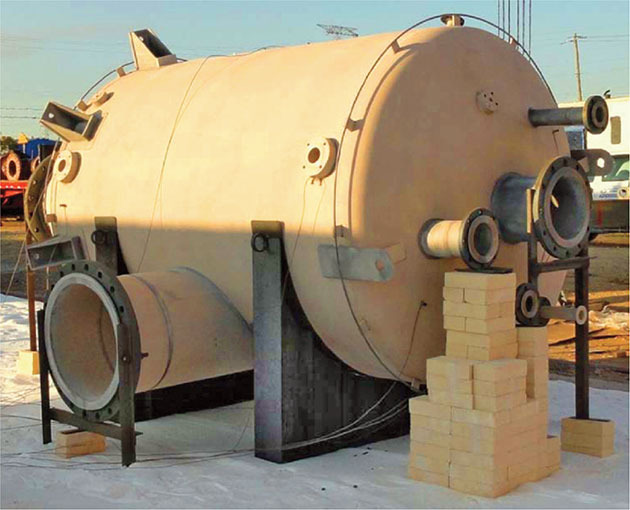 (Zirconium kettle rebuilt for MMA/Sulfuric Acid application)
This zirconium kettle, approximately 7 ft. diameter x 14 ft. long, was rebuilt by Tricor Metals repair technicians for use in an MMA process where it handles highly concentrated sulfuric acid at temperatures up to 200F. Repairs included a solution annealing final heat treatment to realign the molecular structure of the weld and HAZ zones and thicken the surface oxide layer. The result is improved corrosion resistance in a tough operating environment.
Tricor Metals supplies field service welding and repairs for a variety of tough corrosion applications using advanced metals like titanium, zirconium, tantalum, nickel alloys, and duplex stainless steels.